Our JAFS Asset Tracking Solutions help organisations who want to track assets allowing them to reduce time locating assets, increase visibility of asset movements and history including milestones, see impacts of delays on PO's, Work Orders, Sales Orders plus more on an easy to use portal. Shifting your supply chain to network centric can drive productivity gains of 2 percentage points.
Do you know where your valuable assets are right now and where they have been?
Sensor Integration

Integration with various sensors, we can also supply sensors

Freight Collaboration

Freight collaboration option for tendering to invoicing and freight order tracking as well as dock appointment scheduling

Exception Monitoring

Tracking of inbound, outbound and intra-company order fulfilment across the network with custom tracking scenarios with automated exception monitoring.

Impact Analysis

Understand the impacts of  delays on PO's, Work Orders, Sales Orders & more, trigger email notifications or rule based actions.  Share insights into the fulfillment progress with your Customers.

Connect with 3rd party logistics systems for updates

Open API's mean it's easy to integrate with other 3rd party logistics system, therefore removing any blind spot.

Cold Chain Functionality

Eliminate spoilage, reduce costs, with temperature management and alerts for temperatures issues.
Realtime Visibility

Gain real-time visibility into your asset locations, use GEO Fencing to create alerts when assets move in or out of defined areas.
Eliminate lost time driving around looking for assets put in the ″wrong location″

by using live sensor location data, you can easily find assets placed in the wrong location.
Impact Analysis

using Impact Analysis see what the impact will be to your sales orders / work orders by delivery delays.
Driver Behaviour

Possible to monitor driver behaviour when linked to a vehicle, speeding, harsh braking etc.
Connect with 3rd party logistics systems

Remove blind spots from your tracking by connecting up other 3rd party systems.
For a complete solution we can also provide sensors for your projects or integrate your existing sensors.
Why are our devices and services better?
We offer a full range of tracking devices and services to suit your requirements from Hardwired to Battery Powered, Cellular and LoRaWAN
See our Micro Site for details on the devices – Click here.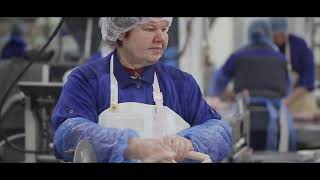 Material traceability option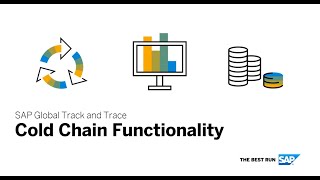 Cold Chain Functionality
Material traceability option

Allows food companies to trace multi-ingredient products across company boundaries and from farm to consumer.

Cold Chain Functionality

See how organizations can manage the cold chain process efficiently and effectively .