Supply Chain – Maintenance, Repair and Operations (MRO) ​
Our JAFS Intelligent MRO Supply Chain Solution helps Supply Chain Managers in the Asset Intensive Industries who want to ensure availability of spares and services, inventory levels, safety and supply chain visibility. By improving supply chain visibility and resiliency, inventory optimisation, management of repairables / rotables and reinventing supply chain business models to improve demand visibility by Leveraging Systems Thinking approach to supply chain design​
"Growing Resilience"
Intelligent visibility into your supply chain

View your supply chain as a network with the exceptions that impact performance.

Simulation and comparison scenarios

Run simulations of demand or supply changes for what-if analysis and compare scenarios for fast, informed decisions.

Supply network collaboration

Work with suppliers and outsourced manufacturers for easier and faster planning.

Robust statistical models

Provide significant improvements over textbook calculations with proven algorithms.

Strong predictive analytic capabilities
End-to-end supply chain visibility

View your supply chain as a network, enabling you to make those informed decisions.
Improved decision making throughout the entire supply chain

Visibility, simulation and comparisons enabling you to improve your decision making
Alignment and integration of planning and execution

Resolving the Silo's of systems and data, have all your data aligned and integrated
Balance demand and supply while meeting your financial targets

Smart management of your supply chain
Increase speed and agility of planning

In an ever changing environment, the ability to pivot and change your planning is a must
Over or Under Stocking

What? Where? When?
Labour Over or Under Utilisations

Manage your labour Utilisation
Forecasting

Forecast for your Preventive, Corrective and unforeseen Rotables
Reduce Downtowns

Reduce your downtimes from Stockouts & Resource Availability
Redundant Stock & Spaces

Leverage Substitutions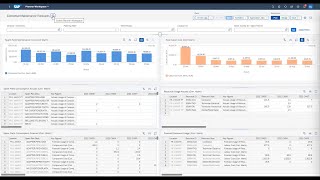 5 mins IBP MRO Overview and demo
Roy Hill: Intelligent MRO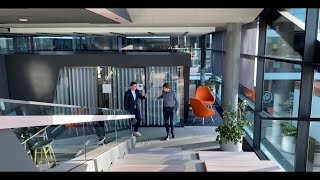 SAP IBP 2202 Release Highlight: MRO in SAP IBP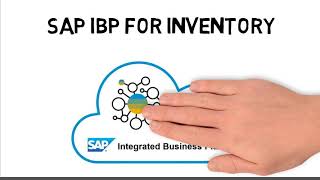 An introduction into SAP Integrated Business Planning for inventory
An introduction into SAP Integrated Business Planning for demand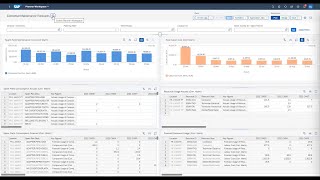 5 mins IBP MRO Overview and demo
5 mins IBP MRO Overview and demo

Roy Hill: Intelligent MRO

Hear how SAP and #mining customer Roy Hill are innovating to support a new business model which reflects the Asset as a "customer" - the point is to improve asset availability and reliability.

SAP IBP 2202 Release Highlight: MRO in SAP IBP

Read also the related blog: http://sap.to/6057KKYuU With the integration of selected asset management master data for Maintenance, Repair and Operations (MRO) and a dedicated planning area, we now offer preconfigured content to address the planning requirements of asset-intensive industries. Watch this interview with Thomas Klemm, Senior Vice President and Head of Digital Supply Chain Planning and Diaa Abdelaziz, Chief Product Owner for SAP Parts Planning and find out more

An introduction into SAP Integrated Business Planning for inventory

This video explains why you should care about inventory and how you can use SAP Integrated Business Planning for inventory optimization.

An introduction into SAP Integrated Business Planning for demand

Provides an easy to understand overview of the capabilities and processes within SAP Integrated Business Planning for demand.

5 mins IBP MRO Overview and demo